Adrenal Alternatives is now the American Adrenal Association
New name. New leadership. The same passion and dedication to adrenal disease advocacy!
Our Mission
To provide patients, caregivers and medical professionals with educational information, support and resources that guide the management of adrenal diseases based on the most current research and evidence-based best practices.
We Need Your Help
Did you know that any patient diagnosed with a form of adrenal insufficiency is at risk of suffering an adrenal crisis? And that an "Adrenal crisis is a life-threatening medical emergency, associated with a high mortality unless it is appropriately recognized and early treatment is rendered?" Therefore, it is recommended for any adrenal insufficient patient to wear a medical alert ID that can communicate crucial medical information to emergency responders.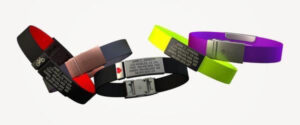 Ending preventable deaths from adrenal diseases is one of the core missions of the American Adrenal Association. To complete this mission, we need your help so we can assure that every patient suffering from an adrenal disease that is in need of a medical alert bracelet has access to one.  If you are able to help – and no donation is too small – we would truly appreciate your assistance. Your donation could literally help save a life!
If you would like to help us help others, please donate online through PayPal. 
As a 501(c)(3) non-profit, we'll be happy to provide you with a donation receipt for tax purposes. Thank you so much for your generosity.
Please be patient as we build a new website to serve patients, caregivers, and providers