Adrenal Alternatives is now the American Adrenal Association
New name. New leadership. The same passion and dedication to adrenal disease advocacy!
Our Mission
To provide patients, caregivers and medical professionals with educational information, support and resources that guide the management of adrenal diseases based on the most current research and evidence-based best practices.
We Need Your Help
Did you know that any patient diagnosed with a form of adrenal insufficiency is at risk of suffering an adrenal crisis? And that an "Adrenal crisis is a life-threatening medical emergency, associated with a high mortality unless it is appropriately recognized and early treatment is rendered?" Therefore, it is recommended for any adrenal insufficient patient to wear a medical alert ID that can communicate crucial medical information to emergency responders.
Medical Alert Bracelets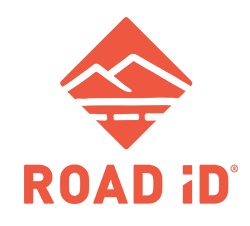 We have teamed up with Road iD to offer emergency alert wrist bands. Thanks to all who support us and this cause, our Medical Alert Assistance Program (MAAP) allows those who qualify to receive a medical alert bracelet for free. For more information please email: maap@americanadrenals.org.
Ending preventable deaths from adrenal diseases is one of the core missions of the American Adrenal Association. To complete this mission, we need your help so we can assure that every patient suffering from an adrenal disease that is in need of a medical alert bracelet has access to one.  If you are able to help – and no donation is too small – we would truly appreciate your assistance. Your donation could literally help save a life!
If you would like to donate to this program, you can do so through PayPal. If you do not use PayPal – Please send us an email to make arrangements. 
For ALL others… if you shop 'Road iD" for ANY reason, you will receive 20% off of your purchase simply by using our link.
Patient Education and Support
The NADF has been a trusted resource for patient education, protocols and support groups for more than 30 years. They are also a source for news, COVID-19 updates, and hydrocortisone availability. They offer a potentially life-saving packet of information for patients with adrenal insufficiency.
Visit their website at: nadf.us and click on the "Tools for Life" tab for patient information. There are local support groups in many areas of the United States and Canada. To find a local support group by state visit: NADF Support Groups.
The Epic Foundation was founded by Dr. N. Karen Thames, PsyD, Licensed Clinical Psychologist. It provides support, advocacy,  and tools to those affected by chronic illnesses. The foundation staff, which includes trained psychologists, provides various resources to support patients and their caregivers.
The EPIC Foundation uniquely embraces the mind, body, and spirit, by focusing on key human issues such as trauma and loss. These are the vital issues that are commonly ignored while treating chronic illnesses.
Cortisol Pumps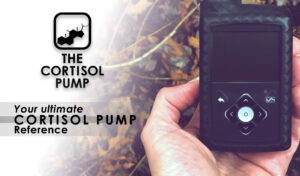 Patients with adrenal insufficiency who have difficulty absorbing hydrocortisone and similar glucocorticoids replacements may benefit from using a cortisol pump. In addition to the brief introduction we've included on this website, The Cortisol Pump Group has a complete resource guide and many individual articles to get you started. A team of individuals with a combined 25 years cortisol pumping experience created this cortisol pump resource as a labor of love. Everything has been well researched with sources cited where appropriate.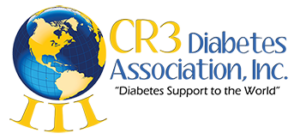 The CR3 Diabetes Association's mission is to make a difference in the lives of people living with diabetes all over the world by providing equipment and encouragement to those in need. They are a possible source for assistance in purchasing a pump and supplies. You can use their online application to apply for assistance. For more information, visit their website or call (919) 388-7757.
As a 501(c)(3) non-profit, we'll be happy to provide you with a donation receipt for tax purposes. Thank you so much for your generosity.
Please be patient as we build a new website to serve patients, caregivers, and providers